Club Temptation Bournemouth
We are Club Temptation, Bournemouth's premier Gentleman's strip club. We are like no other venue and offer the most beautiful girls to entertain and delight you in a sparkling atmosphere that you can appreciate after a long day's work.
Our surroundings are larger than life, sophisticated, and welcoming and we adore having visitors that appreciate spending time in our venue with our stunning selection of pole dancers to entertain you.
We offer 3 floors of entertainment, our 1st floor is where you start your night with us, you can watch our beautiful pole dancers performing for you and we then can offer you the opportunity to spend some quality time having a private lap dance with one of our stunning girls.
Our 2nd floor newly refurbished private booth floor is now waiting for you to enjoy in luxury surroundings offering you a unique experience for just yourself or you can arrange to spend some time with our girls and your friends in our bespoke party rooms,
Just contact us and we can help you book your perfect night with us.
We are waiting to welcome you to our venue and usher you to our bar area where we can offer a great selection of spirits and champagnes to enjoy whilst you watch our stunning ladies entertaining you.
We can create the perfect night out for any occasion or celebration and we are the perfect place for any group bookings, we can create a package and a VIP area for you and your guests.
Our 3rd floor is currently about to undergo an exciting refurbishment that will create another floor of stunning entertainment ready for the busy summer season that will give you even more reasons to visit Bournemouth's premier venue.
if you need something a little more intimate and want to spend some one-on-one time with one of our stunning girls that you can enjoy in our newly refurbished 2nd floor VIP area you can choose from different packages that will suit you to create your perfect night with us.
Whatever your choice of intimacy we have a deserving reputation for elegance and sophistication. If you are looking for a high standard of entertainment that surpasses all of your expectations then we have what you are looking for, we will deliver high-class standards of service in the best surroundings with the most beautiful girls to entertain you and your guests.
So.. come and relax and immerse yourself in Club Temptation.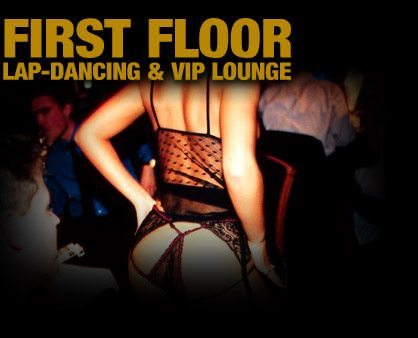 Enjoy a fun night out at Club Temptation with a pitcher of beer and FREE stage shows all night!
Our Club Temptation babes will strip on the main stage for your pleasure every all night absolutely free!
If you want something more personal, take a seat at one of our unique "pole tables" and have a dancer entertain you and your friends just inches away!
This is the 1st item
This is the 2nd item
Free strip shows all night
Have a sexy dancer perform at your own 'pole table'
Resident DJ playing funky house, rnb & club classics
Regular drink prices at the main bar
More intimate setting
This is the 1st item
This is the 2nd item
Up-close lap-dances in the Private Room
Fully stocked private bar
Enjoy a private lap-dance in a private booth
Experience the special VIP 1-2-1 private room
Be entertained in the luxurious seating area
If you prefer a more intimate and private setting to enjoy UP-CLOSE LAP DANCES then visit the first floor VIP and VIP bar area.
Quotes from just some of our customer:
"Best place in the world!..."
"Thank you for another quality night!..."
"Was at Club Temptation on a stag.. had a h*rd-on all night!..."
"Thanx for a mad night! See you next week!..."
"Well worth the journey up..."
"Saturday night beaver! Cant wait!..."
"Its like Disneyland for adults..."